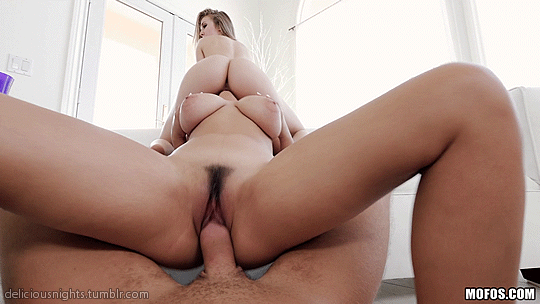 I was in town doing some business when I decided to call Jenna who I hadn't talked to in a while. We talked for a while and Jenna wanted to know how long I was going to be in town. I had moved a while back due to some business opportunities I just could not pass up. She told me that she was planning on going skiing on Saturday and that Shelly whom I had not seen since we had went boating in the summer before I moved was going to be with her.
I would have stayed just to spend some time with Jenna, but the chance to spend some time with both these sexy ladies was more than any sane man would pass up. We talked for a while then made plans to meet for breakfast on Saturday Morning before going to a local ski area. Now truth be told, my only claim to skiing was how fast I could fall down, but I knew the area also rented snowshoes and figured Jenna and I could hit the trail for a bit in them.
I was sitting having a cup of coffee when Jenna and Shelly walked into the restaurant. I could see them looking for a seat and knew that Jenna had not told Shelly I was in town by the shocked look on her face when she saw me stand up. They both hurried over and I was the happy recipient of some big hugs and kisses from both of these special ladies. Over breakfast we caught up on what had been happening.
I told them about a vacation I had taken that summer and was very surprised when after getting to the part about a couple of sexy ladies from this very town that had accompanied me, they both screamed and started laughing. It turned out that they knew both of them and had already heard about it from their friend's point of view. It is definitely a small world. With all the catching up done and breakfast out of the way we were headed for the Ski area and a day of fun and relaxation.
We arrived, rented skis for Shelly, and snowshoes for both Jenna and I. We didn't really feel too bad letting Shelly mostly on her own, between the tight ski outfit showing off every inch of her ample sexy curves, and her cute face under the hat and sunglasses I didn't figure she would be alone too long.
The snowshoe trail intersected the ski trail at several different places, and sure enough about the second or third time we caught sight of Shelly, she was being accompanied by two ski bums trying to get her interested in them. Having survived one encounter with Shelly, in a way I envied them if they succeeded, but was more than happy to spend a little quality time with Jenna myself.
Sure enough, a little later, Jenna and I were following the trail in some nice pine trees which helped block the trail from the view of passersby coming up on a bend in the trail, we heard voices so being discrete we slowed and peeked around a large pine tree at the edge of the trail. Sure, enough there were the two ski bums with Shelly sandwiched between bahis siteleri them, laughing and obviously having a good time.
We watched as one kissed Shelly and the other started kissing and nibbling on her neck there at the edge of the pines. The ski bum kissing her ran his hands up the front of her jacket cupping and groping Shelly's large tits through her jacket. Obviously not being satisfied with that, he reached up and unzipped her coat, allowing his roaming hands to access her spectacular tits. He pulled her sweater up and we watched her beautiful swollen tits sprung out. We both gasped, I am not sure which one of us lover her tits more.
His partner had run his hands around Shelly's waist and slid them down the front of her ski pants. He obviously found what he was searching for as we saw Shelly jump when the bulge in the front of her pants reached the area where her pussy was. Jenna moved back a little, pressing herself up against me as we stood there watching men rubbing their hands all over Shelly's sexy body.
The ski bum that was fingering her wet pussy opened his zipper and pushed Shelly's pants down enough to slip his swollen cock in between those impressive ass cheeks, getting it wet and slippery then pulling it back and listening to her moan as the swollen tip of his cock pushes through her anal ring and he slowly pushed his swollen cock deep into her ass.
Hearing her gasp as he grabs her tits and bends backwards allowing the man in front to line his cock up in her tight love tunnel and as his partner tips Shelly forward, his cock is forced up inside her the two cocks only separated by her thin membrane as she sags down, held upright by two swollen cocks.
I started twirling Jenna's already distended nipples between my thumb and finger, feeling her tremble against my body. Jenna's eyes never left Shelly and the two ski bums. I slowly slid my hand down Jenna's stomach as we watched the guy behind Shelly slip his cock between her ample ass cheeks and move it back and forth in Shelly's rear entrance.
The ski bum in Shelly's pussy was sucking on one tit, the one behind Shelly reached around and started pulling and tweaking Shelly's other nipple, Jenna leaned back as I put my arms around her, both of us mesmerized by what Shelly was allowing these ski bums do to her. I started nibbling on Jenna's neck as we watched, she was moaning slightly as I took off my gloves and slid my hands up under her coat, under her sweater and finally pushed up her bra, freeing her impressive breasts to my roaming fingers.
I could feel her walls squeezing my finger as I thrust them deeper and deeper inside her. I could hear her mumbling fuck her, fuck her big ass as I was nibbling on her neck. Jenna's nipples were hard as erasers, stiff as I rolled them Just as Shelly gasped as he thrust forward into her, canlı bahis siteleri I slid a finger inside Jenna feeling her jump as my finger slid along her swollen clit. Jenna started grinding her ass against my hardening cock as I fingered her.
She spread her legs more to allow me better access to her pussy and clit, we watched as Shelly lifted one leg up and her ski bum helped get both of them around his waist giving them easier access to her holes as they pumped her faster. The faster they pumped, the faster I fingered Jenna's steaming pussy. I kept teasing her swollen nipple between my finger and thumb and squeezing her beautiful tits as I fingered her while watching Shelly getting thoroughly fucked not far from us.
We heard Shelly let out a scream and looked to see what had happened. It was all I could do to keep from laughing out loud, apparently during the three of them in their exuberance had bumped into one of the smaller pine trees near them and a clump of snow had fallen off a branch directly onto Shelly's bare tits. Her partners, feeling nothing continued to pound her body as she squirmed and twisted trying to get the snow off her tits.
The upside is, we were close enough to see her large dark nipples as stiff as her ski bum's cocks buried deep inside her willing body.
Jenna gasped as she saw how big and tightly swollen Shelly's nipples were, she was rocking her clit against my fingers buried inside her dripping wet pussy. I reached back and opened the fly on my snow bottoms, and let my straining cock out, knowing Jenna's dislike of the cold, I quickly slid the back of her snowsuit down just enough to let my cock slide in between the cheeks of her soft ass.
It was easy since she was so wet from watching what was happening to Shelly. I quickly pulled her back against me to keep her ass warm and tightly against me. I slid my fingers out of her and allowed my cock to slip inside her silky pussy.
I felt Jenna push back against me never looking away from Shelly moaning and groaning as her two ski bums continued plunging into her willing pussy and ass.
I was also watching as I started moving in and out of Jenna in short hard thrusts, I could feel her tits shake with each thrust. I used my fingers in her pants to stroke her clit as we stood there watching the scene before us. I heard the ski bums start groaning as they were getting close to exploding inside Shelly's trembling body. Jenna started moaning as I stroked her swollen clit, I could feel her pussy clutching at my cock buried inside her, feeling it trembling as it grasped me and squeezed me.
Shelly Threw her head back and let out a short yelp as she started into a very hard orgasm brought about by the two cocks she was impaled upon. Both of her ski bums started to cum judging by their moans and the way they froze as Shelly canlı bahis quivered and shook on their cocks her feet not quite touching the ground. Shelly's chin dropped to her chest, her large tits still naked against her ski bum, as the three of them stood there and regained their composure. Jenna gasped, and I felt her thrust back against me, quivering and shaking as her orgasm started.
Jenna was moaning as she rocked on my cock and must have been a little louder than we thought as Shelly looked up and looked directly at us. Smiling, she slowly disengaged herself from her ski bums pulled her sweater down, and her pants up and after saying something to the guys, she started moving our way. Her ski bums waved and made their way back to the slope.
Shelly made her way to us as Jenna recovered from her orgasm; Jenna smiled and pulled off my cock, slipping her pants back over her enticing ass. Shelly smiled seeing my still hard cock swing in the cold wind and went to her knees in the snow in front of me.
Leaning forward Shelly sucked my still wet cock in her mouth and started bobbing her head. Shelly sure knew how to use her mouth, but I already knew that. What surprised me was Jenna moving behind her and pulling Shelly's sweater back up, exposing her full tits once again. Apparently, Shelly knew what Jenna wanted as she straightened up and captured my cock between those two lovely mounds and started working them up and down on my cock.
Shelly pumped my cock with her tits for a minute, and then started sucking on it again, she was driving me nuts, and I wasn't sure how much of this I could take. Shelly stopped sucking again and lifted her tits to her mouth, and not breaking eye contact, she sucked one nipple, and then the other. Then leaning forward once again wrapped my cock in her warm tit flesh. I looked up at Jenna and she had one hand under her sweater and the other down the front of her pants as she watched what Shelly was doing to me.
Shelly took me in her mouth one more time tweaking her swollen nipples between her fingers as she sucked, Shelly reached down and got a hand full of snow and sprinkled it on her tits as she continued sucking. Watching these two beautiful ladies, I was ready to explode.
I am cumming I told Shelly, and she pulled me out of her mouth just as the first shot of hot cum exploded from my cock and hit her right on the forehead, Shelly continued pumping my cock as I sprayed her face and finally her big tits and nipples as she pointed my cock to where she wanted my hot cum to land.
Shelly took her fingers and cleaned the cum off her tits licked her fingers clean and pulled her sweater down over her big tits and tucked it back in. Cleaning her face, she smiled and suggested that we head back to the Lodge and get something hot to drink.
We turned in our rented equipment, had a drink to warm up and drove back to the restaurant where we had left the cars. I had a nice dinner with Jenna and Shelly before heading back to the motel, for a good night's sleep and an early flight back home.